Welcome
Morr Indoor Range and Training Center
Involvement in shooting sports inspires freedom, security, and confidence. We've created a safe experience for shooters of all skill levels. At Morr, we focus on learning the craft of shooting and having fun!
Schedule a Guided Experience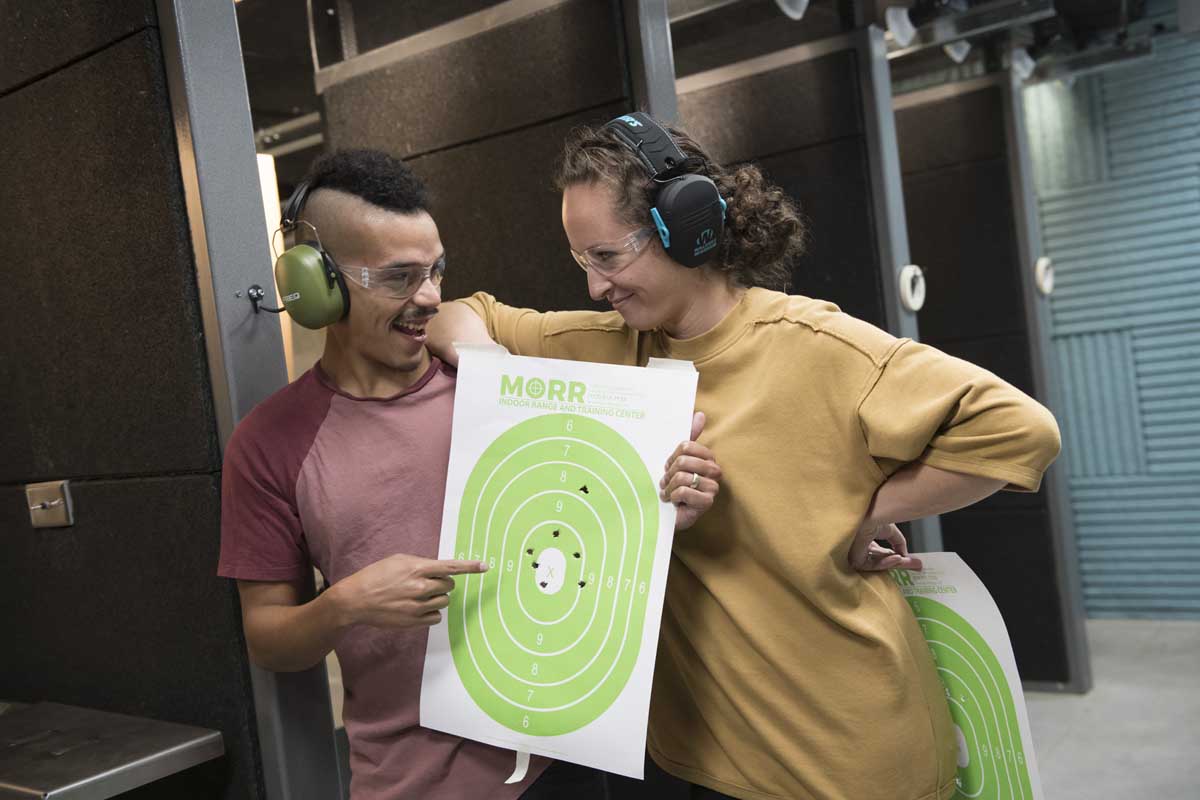 Our first time at Morr...
Read More Reviews
Firearms Training
Shooting is both a sport and a craft. Just like any other sport, once we learn the ropes and the how-to's, there's no end to the amount of enjoyment, and aptitude we can build.
Learn Morr
The Store
Beginners and skilled shooters alike will love our diverse selection of shooting sports accessories, firearms, and sports accessories. Our service team will make you feel welcome and has the expertise to anwer your questions. That leaves us with one question for you: When are you coming by?
Visit Us