START YOUR EXPERIENCE WITH A GUIDE
Welcome to the Morr Range Guided Experience:
 A new shooter's overview of personal safety, including safe handling and operation, and steps to taking a great shot.
Our Guided Experience teaches shooters of all skill levels the basic safety knowledge needed to participate in shooting. If you're new to shooting sports or are visiting Morr for the first time, we strongly recommend participating in this interactive training session. You will safely build confidence and competence while having a great time.
The Guided Experience is a 20-minute instructional overview and Q+A session on and off the range. If additional time or instruction is required, we're happy to extend the Guided Experience for an additional cost. For an even more personalized experience, we also offer private instruction with a certified instructor.
The Guided Experience
A Personalized Introduction to Firearms
Personalized Instruction With a Certified Guide

100 Rounds of Handgun Ammunition

Eye & Ear Protection (2 Sets)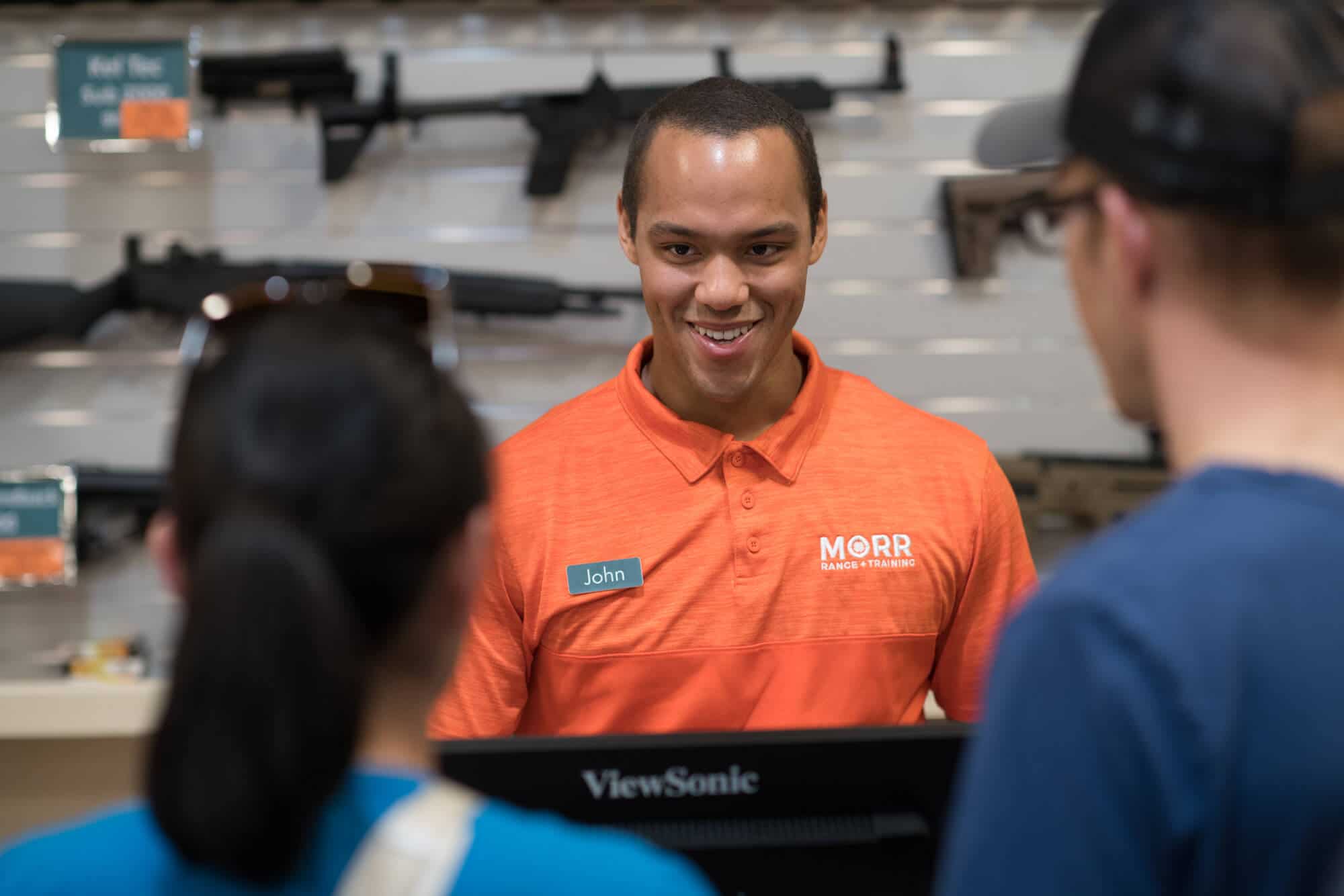 When you first arrive at Morr, you will check-in at the range counter and meet your Certified Range Safety Officer. They will help you choose the right firearm and walk you through our range rules and provide instruction on safe handling and operation.
Once you're familiar with your guide, you will put on your eye and ear protection, and head to your designated shooting lane. Your guide will familiarize you with the equipment on the range and introduce you to the specifics of your firearm and ammunition.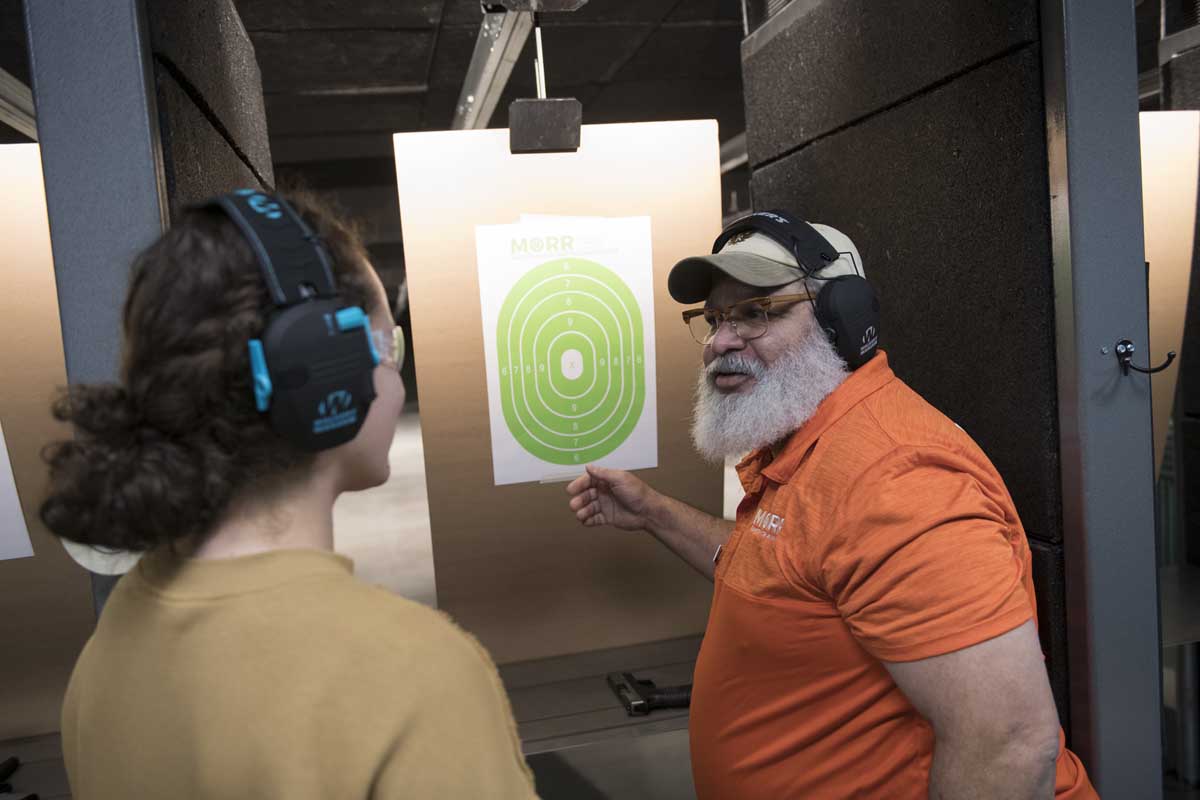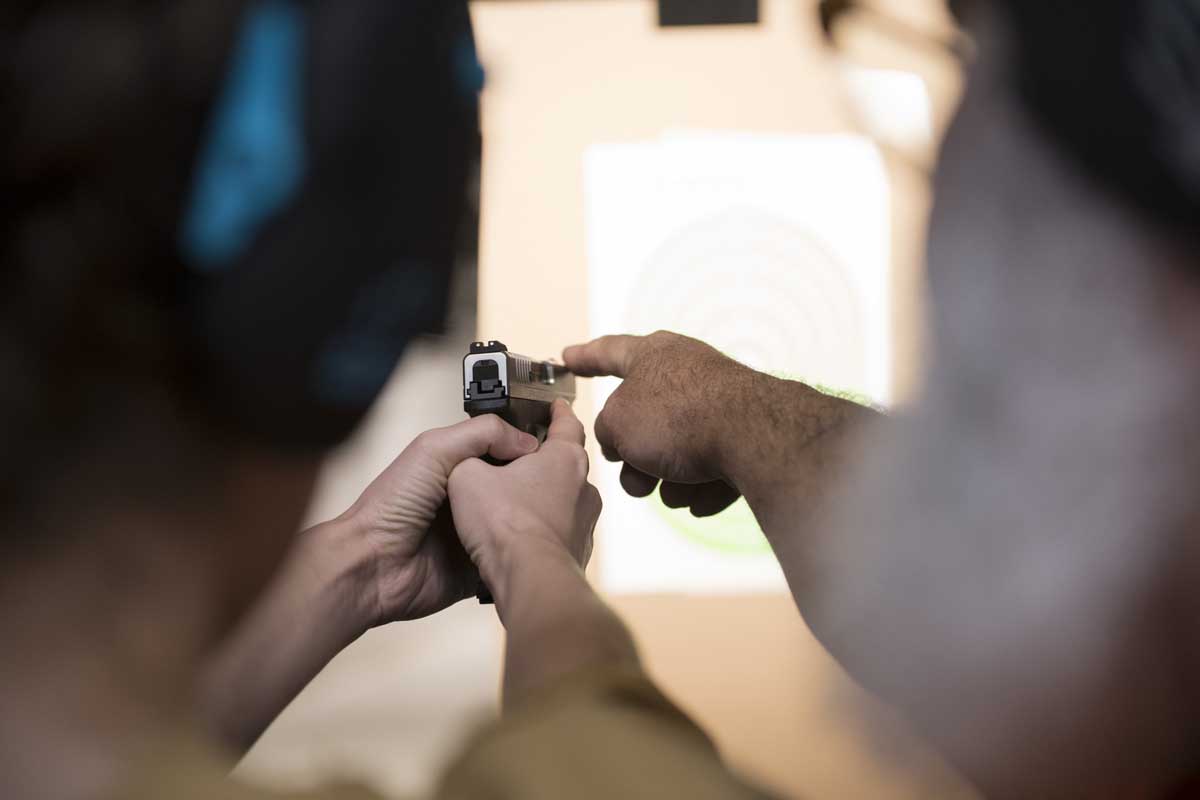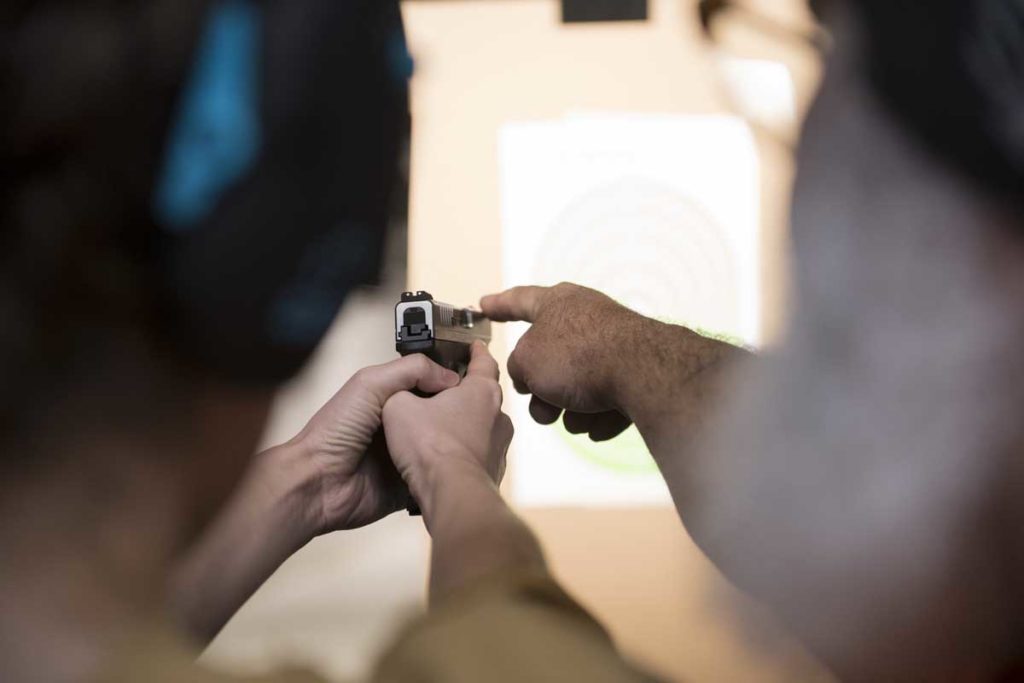 When you feel comfortable handling your firearm and understand the principles of safe handling, your guide will cover grip, stance, aim, breath control, trigger control, and follow through – all of the steps to taking a great shot. Once you're ready to begin the target will be waiting for you and our Range Safety Officers will be there to answer any additional questions.
Most participants spend about an hour on the range including the 20-minute Guided Experience. We suggest planning to be at the range for approximately 60-90 minutes.
Guided Experience Preparedness:
Must be 10 years of age or older
Should not be pregnant
Appropriate attire suggested (please avoid open-toed shoes, and low-cut shirts)
A waiver must be completed prior to participating for all individuals in your Guided Experience session
Up to 3 people can share a lane. If you have more than 3, please call ahead.
Prior to arrival, please complete a waiver form on our website. If you do not complete a form before your scheduled appointment, please plan to arrive 15 minutes before the start of your Guided Experience to do so.
"The Guided Experience made me feel safe and comfortable handling a firearm for the first time. The guides were so helpful, the experience was a blast and I left the range feeling confident and ready to go back!"