Our Leadership Team
The family that works together, stays together
It's a family business around here – so we'd love to introduce you to the leadership team and invite you to come join us!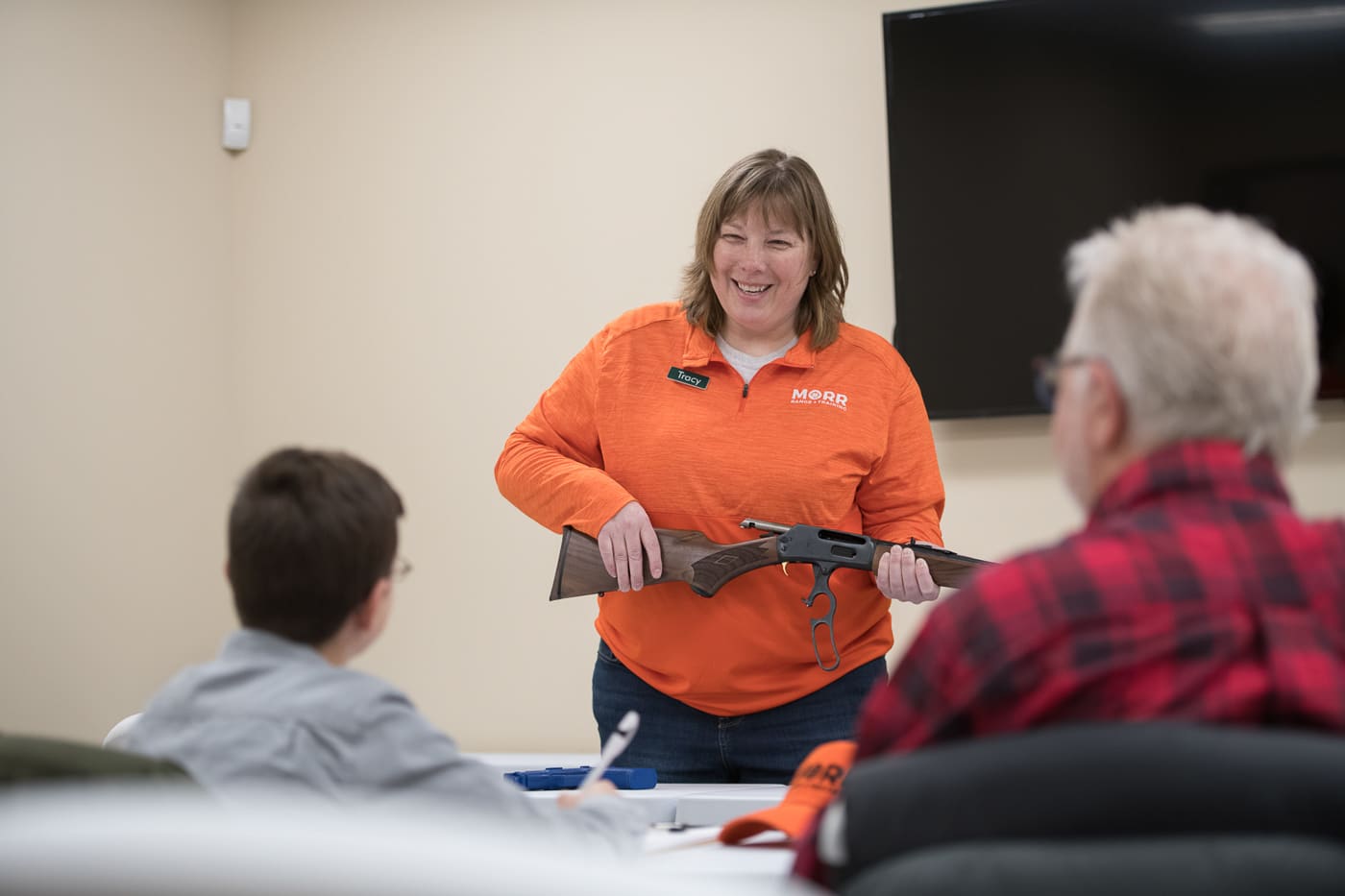 Tracy Fornwalt
Partner
After a successful 22-year-career in food and beverage manufacturing, she realized that home was where her heart came alive the most. Armed with her career experiences – as Plant Manager for Kellogs, Coca Cola, Miller, and VP of Manufacturing for POM Wonderful – Tracy decided that being a business owner was her real passion. Her aim was to create a business culture that would empower women, families, and keep her connected to family. As a partner with her cousin (Nate), Tracy visited 50+ ranges across 12 states in a 2 year period to craft the Morr Range experience that customers love.
Meet me at
+ Morr Range Training Center
Born and Raised
+ Lancaster, PA
Favorite Gun
+ Why choose one?
Favorite Lancaster Destination
+ Living room floor with my niece and nephew
On her itunes right now
+ 80's Cheese Rock
Nate Morrison
Partner
Nate began Morr Outdoors (now Morr Range) in October 2010 because he always wanted to own a business and decided that the best business would be one that married his passion with his education. As a YTI Graduate with a background in business, and an Air Force Veteran, Nate set his sights on opening a gun shop. Nate's love of guns doesn't just revolve around shooting them, but seeing the joy on the faces of first-time shooters when they experience shooting for their first time. Having grown up around guns, with a family full of hunters, Morr Range gives him a chance to share his passion and expertise with others in the community.
Meet me at
+ Morr Range Retail Store
Born and Raised
+ Quarryville, PA
Favorite Gun
+ Remington Model 700 BDL
Favorite Lancaster Destination
+ His mom's kitchen
On his itunes right now
+ Eric Church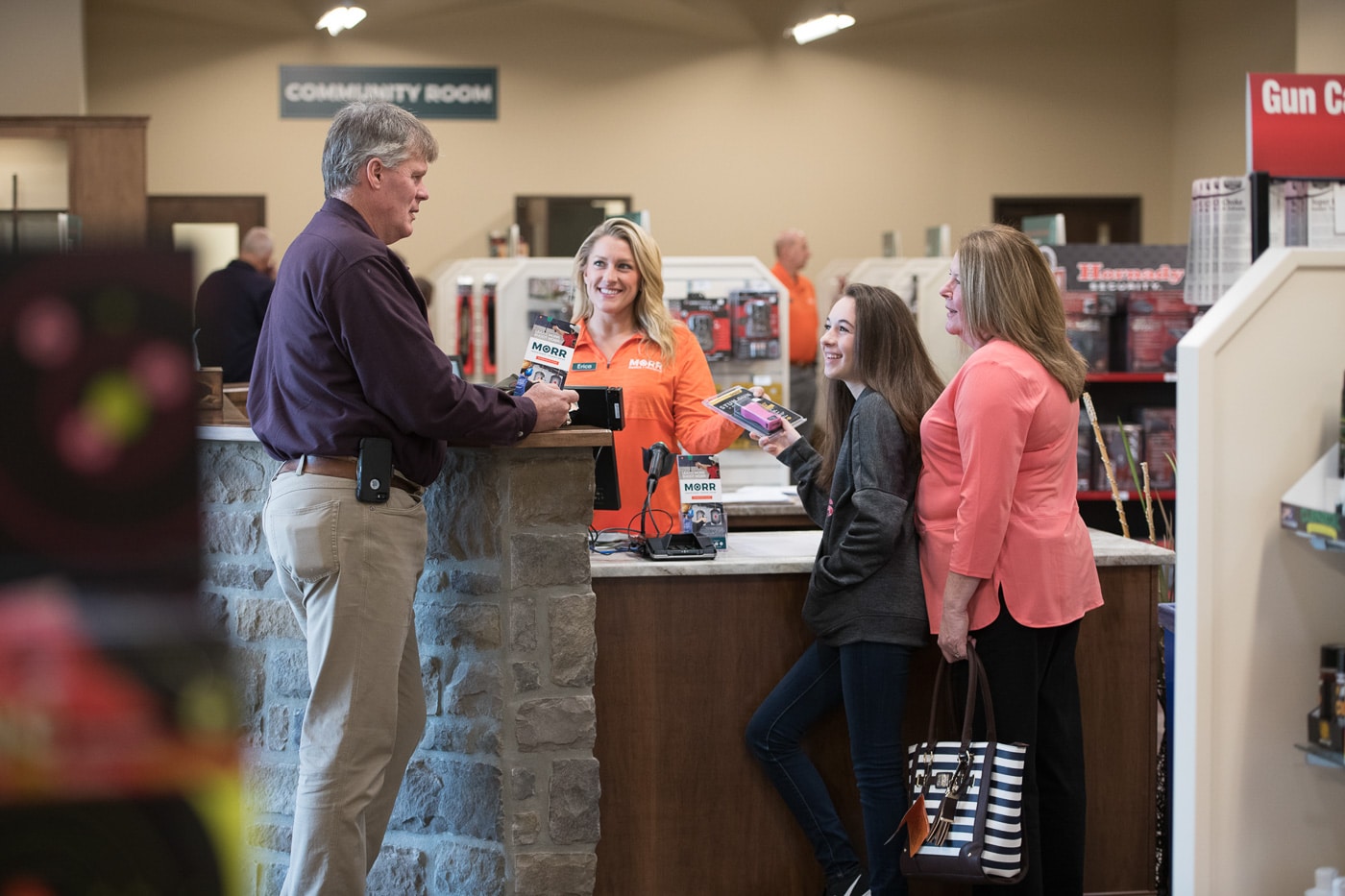 Erica Hammer
Erica's background in fashion merchandising and leadership training may seem off target for an indoor range and training center. But, that's what makes Morr Range different from everywhere else. Her expertise in retail displays, signage, and merchandising are what will make you feel welcome when you visit us. Working in the family business creates exciting and new opportunities after spending her entire career traveling the country for nationally recognized brands like Kohl's, Urban Outfitters, and Michael Kors. When she is not working, Erica is playing with her dog, repurposing furniture, and working out.
Meet me at
+ Morr Range Retail Counter
Born and Raised
+ Quarryville, PA
Favorite Gun
+ Glock 19 Gen 4
Favorite Lancaster Destination
+ Eastern Palace
On her itunes right now
+ 90's tunes
Ripken
Ripken has always been in the family. While he never hesitates to say HI to new faces, it's not always a welcoming lick and tail wag. Just remember, he always aims to please. He joined the Morr family in December 2013, and has been part of the journey every step of the way. If he is not at the store meeting new customers, he is sleeping. His best asset is that he makes everyone feel welcome!
Meet me at
+ Front Door
Born and Raised
+ Quarryville, PA
Favorite Gun
+ Tailwagger XLT
Favorite Lancaster Destination
+ Pet Value
On his itunes right now
+ Who Let The Doggs Out?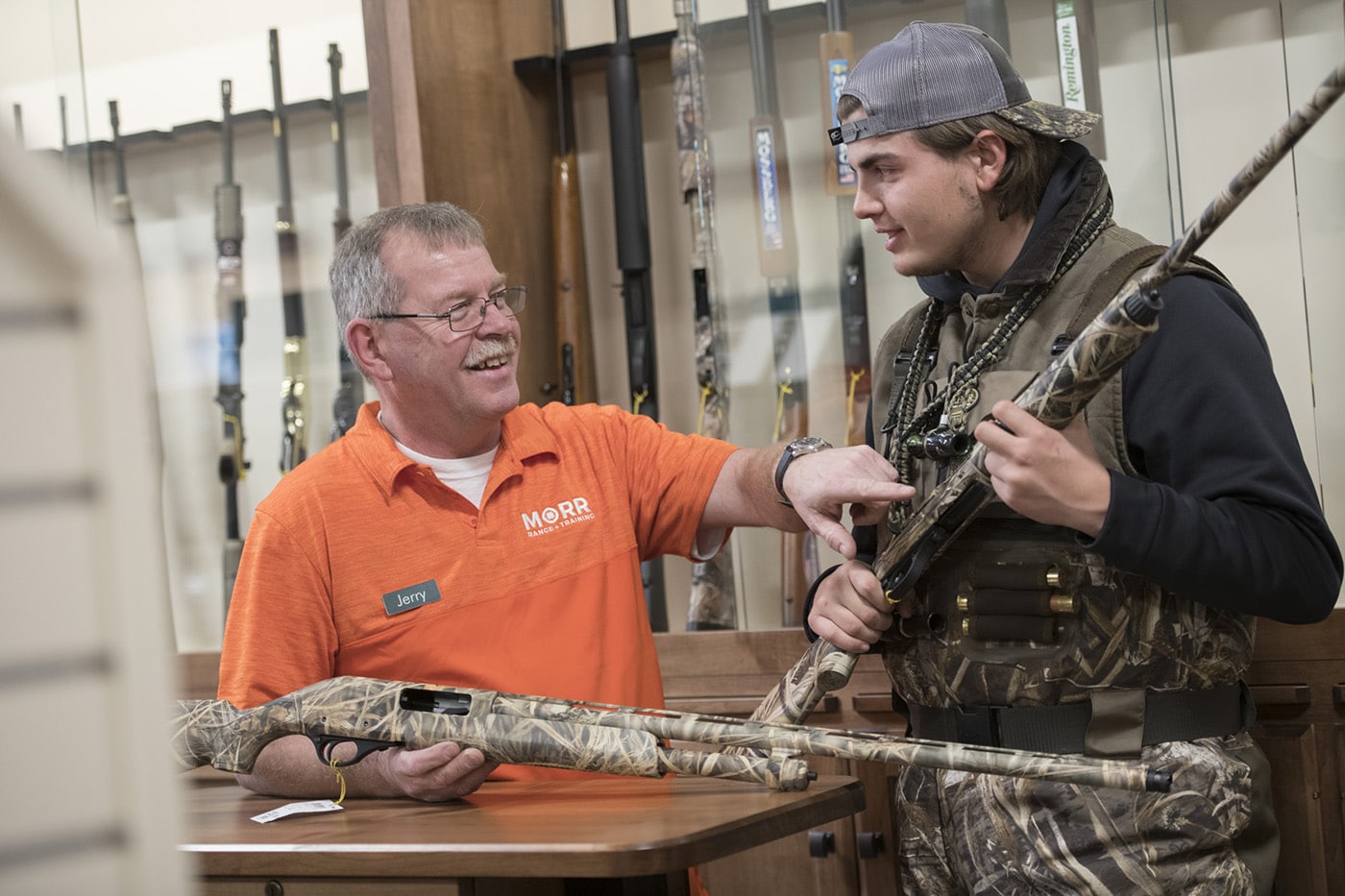 Jerry Morrison
Jerry has always loved the idea of running a small family business – but three decades into a career as a machinist, he was never really sure if he would get a chance to be a part of his own business. So, when Nate stepped out and started Morr Outdoors and offered him a chance to join him on the adventure – the rest was history. Jerry used to go to auctions, buy used guns, fix them up and keep them (or sometimes sell them). His passion is to give people time to ask questions, explain things step by step, and help others feel confident and comfortable owning a firearm. It's especially fun to give people a chance to shoot what they buy. Even though it's been a long time since his dad introduced him to guns in the fields and forests of the southern end, karma has a sense of humor as he finds himself back where he started, helping others learn to enjoy his passion for guns.
Meet me at
+ Morr Range Retail Counter
Born and Raised
+ Quarryville, PA
Favorite Gun
+ 9mm 1911
Favorite Lancaster Destination
+ Playing with Triplet Grandchildren
On his itunes right now
+ Anything Country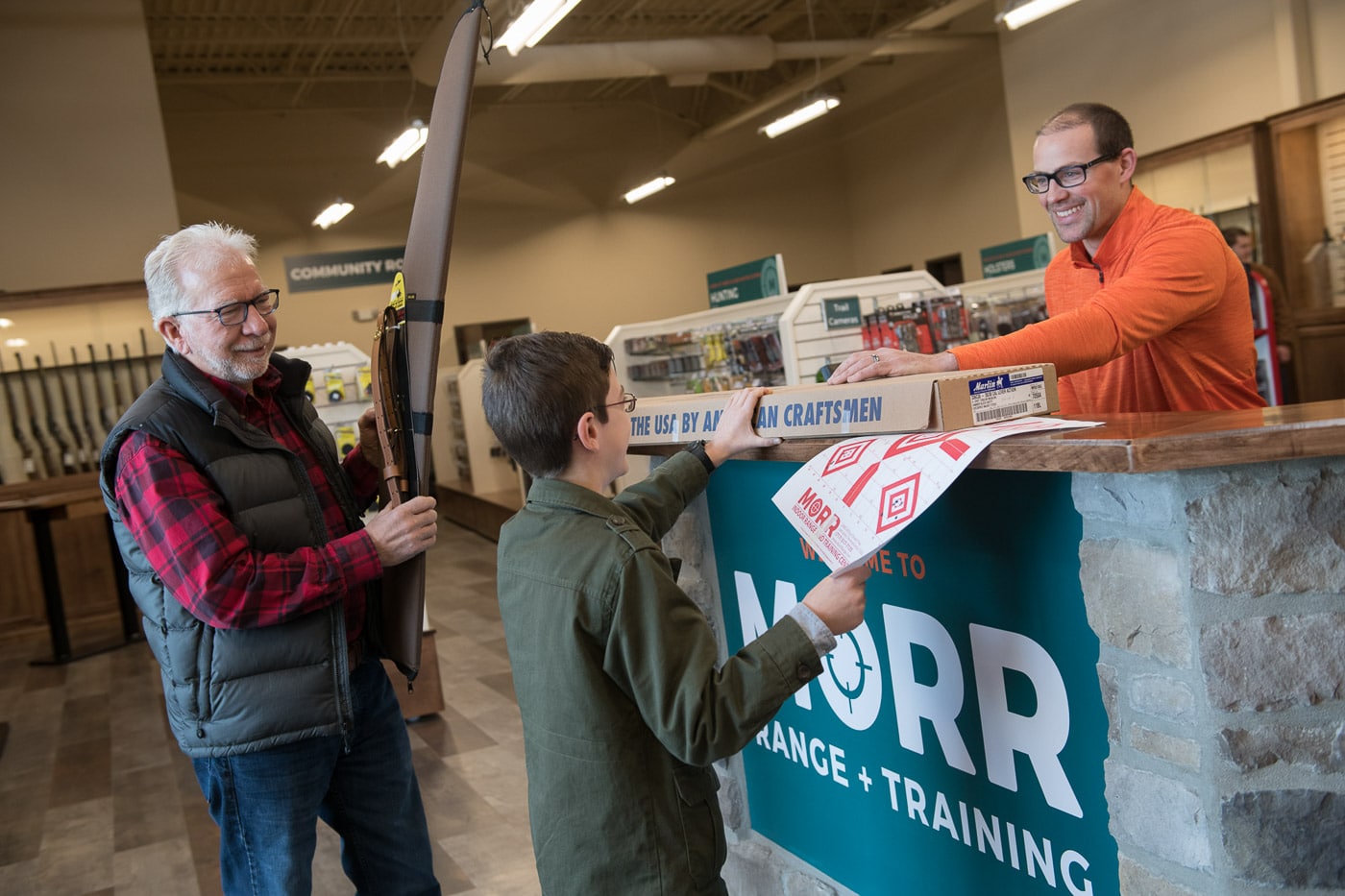 Ryan Tuma
The first thing you will notice about Ryan is his accent. Born and raised in Michigan, Ryan developed a love for the outdoors and learned about guns from his uncle and his dad. His family had a family-owned hardware store growing up, so his love for family business was in his blood. After spending years traveling for business, he married and chose to settle in Lancaster County with his wife. Ryan loves learning, and his enthusiasm for life, serving others, and helping customers is contagious. If he is not telling you about his top-secret chainsaw collection, rest assured he is researching the latest tips and trends on firearms, gun manufacturing, and safety certifications.
Meet me at
+ Morr Range Retail Counter
Born and Raised
+ Owosso, MI
Favorite Gun
+ Smith & Weston Model 58
Favorite Lancaster Destination
+ The Fridge
On his itunes right now
+ Tennessee Whiskey, Chris Stapleton