Learn Morr, Do Morr…
Training
---
Shooting is both a sport and a craft. Just like any other sport, once we learn the ropes and the how-to's, there's no end to the amount of enjoyment, and aptitude we can build.
Our training programs include:
First Shots
Ladies Night
The Morr Guided Experience
One-on-One Training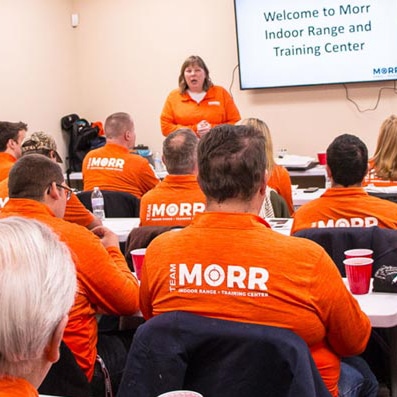 Ashley R. from Lancaster, PA
Click on Class Title to See Dates and More Information
---
Still not sure?
Stop by our brand new indoor range and training center, located in the heart of Lancaster County, PA to meet our training staff and tour our facility.