Determining the value of your used firearm
Determining the value of your used firearm
3 Reasons why selling in-store is more beneficial than selling online
If you're interested in selling a used gun stashed away in a closet or are simply ready to trade in your trusty 10-year-old sidekick, there are a few things to remember when selling your used firearm. Although many people think selling their used gun on a site like Gunbroker may be the best route for their money, there are a lot of different factors that go into selling your used guns and the value you get for them.
While you may be able to get a higher price initially, keep in mind there are additional costs and steps you'll need to take to complete the process. Selling used guns to stores like Morr can save you much more time and effort in the long-run. And you know what they say, time is money.
1. The market is always changing
By selling your used firearm to a store like Morr, all of the research and market value for your gun is done by our team of experts. We consider the brand of your used gun, the year it was made, how much of a market demand there is for it, and any accessories sold with the firearm. We always encourage our customers to be informed and do their own research, too, but a thorough evaluation of your gun's value is done in-house, so you can rest assured you're getting fair market value for your firearm. Because values do change over time, our offers are valid for one week.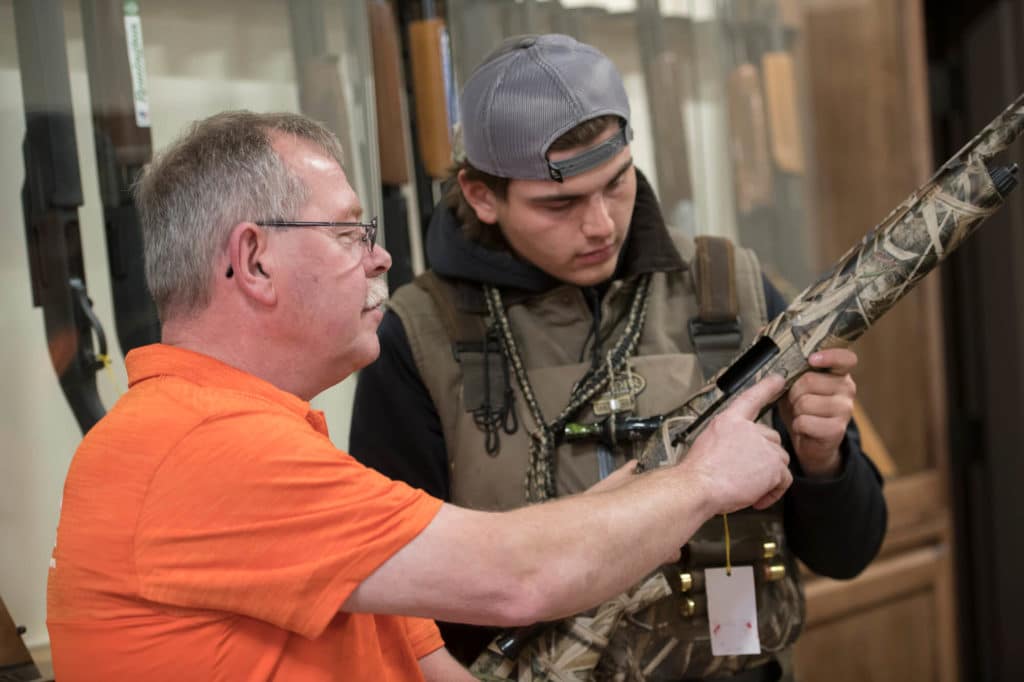 2. Morr handles the hard parts for you
Not only do we do the research to evaluate the price of your used firearm, but we do all of the leg work, too. If you choose to sell a used gun online, you have to do a lot more than just press a button and collect your money. You have to take photos of your gun, write descriptions, compare websites to decide which is your best bet for money, communicate with interested buyers and answer their questions, and pack and ship the gun for repurchase. You'll also need to make sure to utilize to FFLs (Federal Firearms License holders) to ensure the right background checks are completed. When you sell your used firearm to Morr, we handle everything for you. Simply bring in your firearm, walk away with the money, and don't worry about any hidden fees, taxes, or additional paperwork.
3. In-store gets you fast cash
On top of the process, you have to go through to sell your used firearm, you also have a waiting period before you can collect funds. For many online reseller websites, there is a two week period between selling the gun and receiving your payment. In addition to the long process, some purchases may go into disputes. If the buyer feels like the purchase wasn't accurate, they didn't get what they expected, or there was unnoted damage to the firearm, you may wait even longer to receive your money (if the sale still goes through).
All in all, Morr and other in-store used gun sellers are a fast and easy choice for getting money quickly and selling your used firearms free of hassle. Our team of experts are happy to answer any questions you may have and always encourage our customers to be well informed when selling a used firearm (or buying a new one, too)! If you're ready to make your first sale, stop in our store today and give someone else the joy of your used firearm.
The Beginners Guide To Buying Used Guns
The Beginners Guide To Buying Used Guns
When it comes to buying used firearms, there are some things you should know. What is the condition of the gun that I'm about to buy? Does it fire properly and should I be concerned for my safety? What if I take it home and it immediately doesn't work? If any of these questions resonate with you, we're here to help alleviate the worries.
Making a successful purchase boils down to some basic knowledge about used firearms. Being aware of what to look for at used gun shops can make a world of difference (and save you lots of money in the long run) when it comes to purchasing a new-to-you, used gun.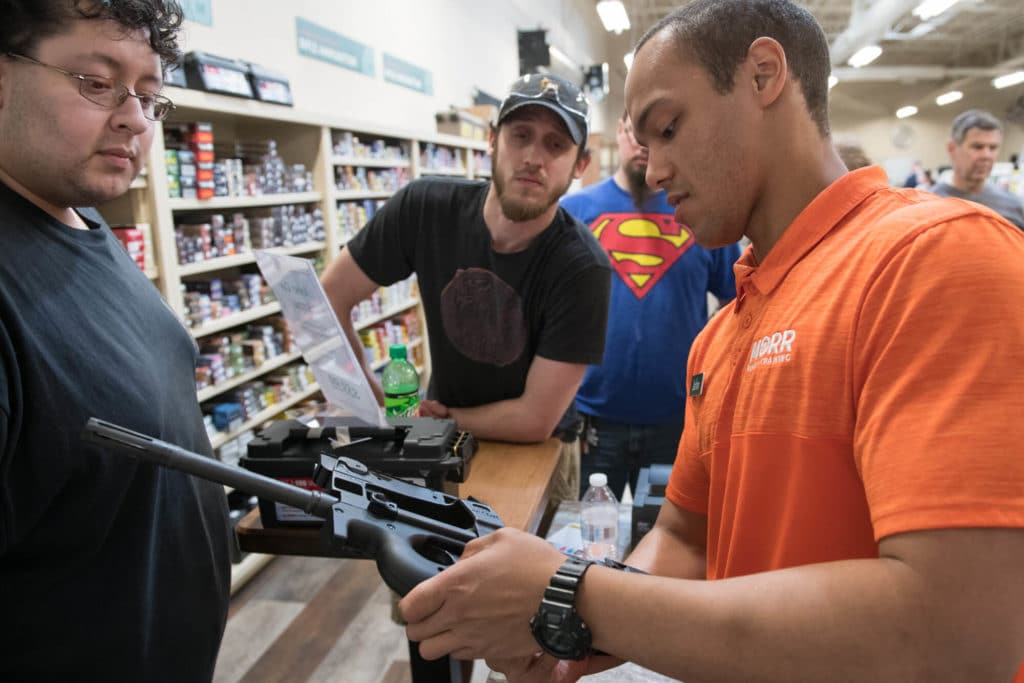 At Morr Range, we offer a 12-Point Inspection that alleviates every worry and concern used gun buyers may have before making a purchase. By looking for similar guarantees and inspections where you shop, you can ensure the used gun is of good quality, safe to use, and a perfect fit for you.
Our Morr team examines every used gun with precision and attention. Thanks to our 12-point Inspection process, you can rest assured that every used gun in our facility is safe and operating properly and comes with our certified pre-owned guarantees. If you don't shop with Morr, these 12 points are ones you can use anywhere you shop.
During our inspection, we pay close attention to the make, model, and caliber of firearms in addition to the overall condition, authenticity, and mechanical status. We thoroughly examine:
Excessive Use – We examine the firearm for excessive use, stress cracks, dirt and more.
General Wear and Tear – We examine the mechanics of the firearm for general wear and tear, and worn-down parts, as these are generally an indication that internal damage may be present.
Rust and Corrosion – We examine the entire firearm for any signs of rust and corrosion.
The Muzzle – We examine the muzzle of the firearm to assure it can be properly fired. We even take every used firearm out to our range and test it before selling it to a customer.
The Barrel – We break down each firearm and examine the barrel to look for damage.
Safe Handling – We inspect every firearm for signs of misuse or indications that the firearm may not be safe to operate.
Mechanical Operation – We examine the action, trigger, firing pin, and any other mechanical parts of the firearm.
Hardware – We examine the hardware on your firearm to assure everything is properly attached and useable.
Accessories – Any accessories, including optics, sights, holsters, grips, and magazines that come with the firearm are also inspected thoroughly.
Accuracy – We test sights and other components of the firearm for accuracy and safe use.
Clean and Lube – Our team cleans and lubricates all certified pre-owned firearms to provide you with the best condition possible.
Test Fire – Each firearm is fired on the range to test for operations, performance, and accuracy
We want every one of our customers to feel confident in their purchase and educated on what happens before the used firearm reaches their hands. For many of these points, you can ask who you're buying from their evaluation on each. Because many shops do not have an inspection process or offer guarantees to ensure your firearm's quality, shopping at Morr can alleviate all of your worries, fears, and reservations when it comes to buying used firearms.
4 Tips For Selling Your Used Gun
Want To Sell a Used Firearm?
4 Tips For Selling Your Used Gun
If you're new to the world of selling used guns, it can be a little intimidating knowing what you need to bring the first time. To ensure you're prepared for your first selling experience, these 4 tips will help make your fast cash a breeze.
1. A form of identification
This one may seem a little obvious, but you must bring a form of identification along with you any time you're planning to buy or sell a used gun. Acceptable forms of ID include a driver's license or passport. Be sure to check with your local store.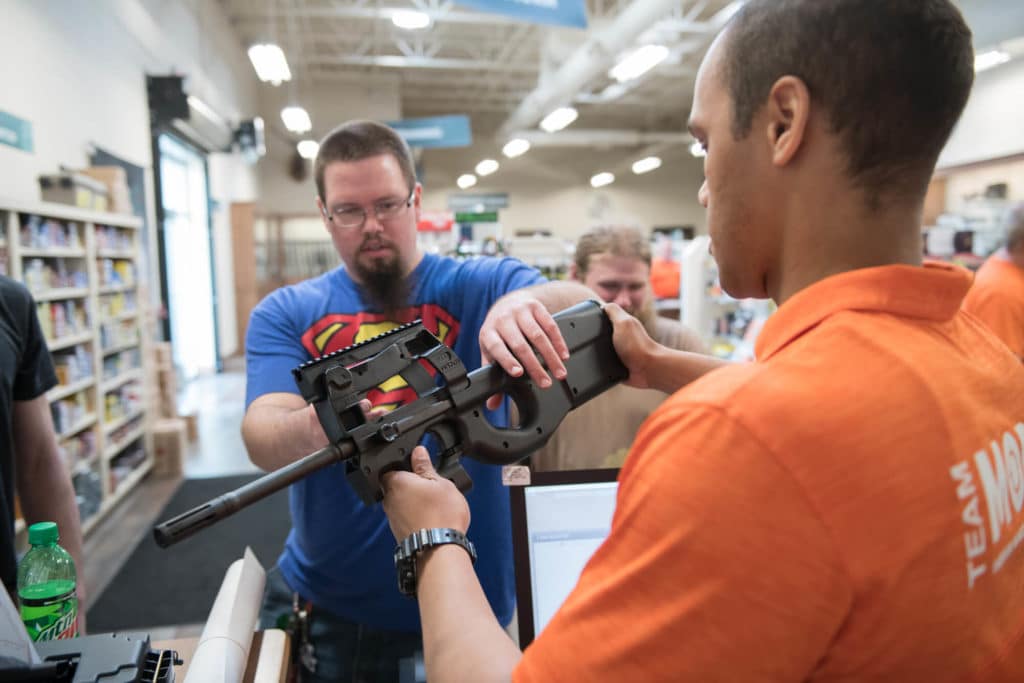 2. No applications or paperwork 
When selling a used firearm, you don't need to worry about filling out paperwork or bring any completed forms with you. Many people assume you need documents when selling a used gun with records of your purchase or other owners. This is actually not required. You may want to call your retailer beforehand, but at Morr Range, don't sweat tracking those things down. 
3. Accessories and original packaging
At Morr Range, we want to help you get the biggest bang for your buck when selling your used gun. Although accessories don't always increase the value, we encourage you to bring any accessories such as scopes, magazines, and sights with you for our team to evaluate. Original packaging is always helpful, and be sure to bring your firearm unloaded in a secure case. 
4. General knowledge
Because we utilize the current market value and trends of recent firearm sales, you don't have to research or prepare for the sale before arrival. If you want to do any research ahead of time, we recommend searching prices for other similar guns online to help you understand your offer.
If you have other questions about what to bring with you when selling a used firearm, contact the retailer you're planning to visit to make sure no trip home in between the sale is necessary or call Morr Range!
Four questions to ask yourself when purchasing your first used firearm
Four questions to ask yourself when purchasing your first used firearm
If you've never purchased a used firearm before, now is a great time to start looking for one. At Morr Range, purchasing the right used gun for you is now easier than ever. These four questions to determine which used gun is right for you will have you confidently leaving the shop with a smile on your face and a new firearm in your case. 
1. What purpose do you have for the used firearm?
The purpose of your new firearm has a large influence on the brand, caliber, and type of used gun you purchase. You may be looking for a firearm to take hunting, for recreational use, competitions, self-defense, or to have in a safe at home. Whatever your reason for purchasing a used gun, our team can help you find the perfect one for your needs when you shop at Morr Range.
2. What firearm will fit you best?
Knowing what firearm physically fits you best is very important. Are you right handed or left handed? This can have a large influence over the used firearm you purchase. Ambidextrous controls are beneficial for left-handed people. The size of your hands also will impact your decision. You should also find a size and shape grip that fits your hand best and is comfortable in your grasp. If you plan to carry your firearm on you, size should also be a consideration in your purchase. 
3. What is your budget?
Because used guns cost less than new ones, you should consider your budget and evaluate what you have to spend. Your money goes much further shopping used versus new. 
4. How frequently do you plan on using the firearm?
Understanding what used guns are known for their reliability, durability, and longevity is important depending on how frequently you plan to use the firearm. 
When you are ready to make your first used firearm purchase, be sure to come prepared with what you have in mind and how you plan to use the gun. Ask questions, have an idea going in, and be confident in our team to help you find your perfect match.